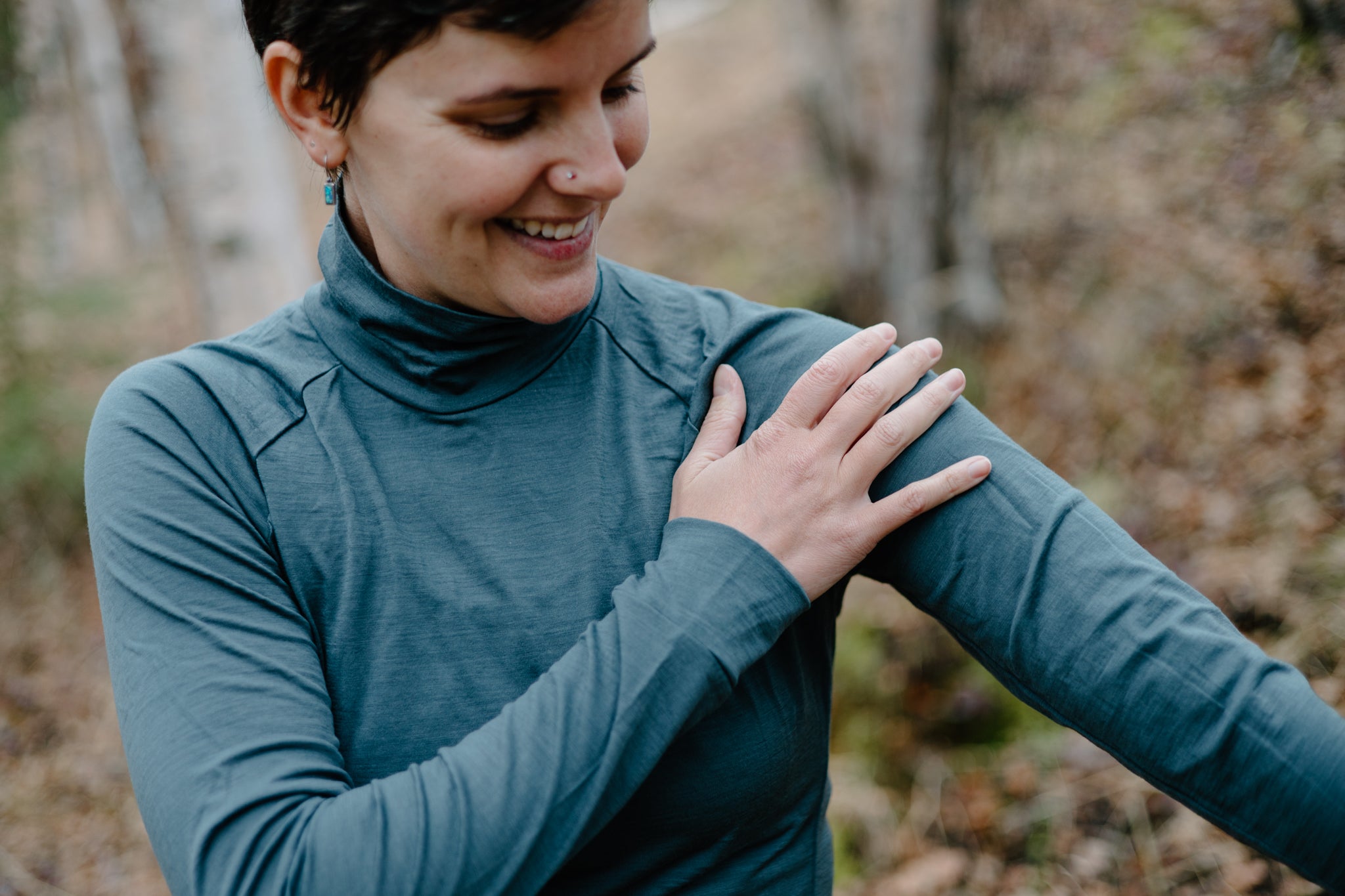 STERLING™ Silver Infused Clothing
Explore the STERLING™ silver infused clothing collection by Alpine Fit, a female-founded and female-driven brand that caters to your outdoor clothing essentials. With a variety of fit choices, our silver infused clothing lets you experience the wilderness in both unparalleled style and comfort. Crafted in the USA, our silver infused clothing boasts odor-eliminating properties and is engineered to endure the most extreme natural elements. Shop now and embark on your adventures fearlessly.
Buy Silver Infused Clothing
Ready to buy silver infused clothing? Shop Alpine Fit and experience a brand that aligns with your values – sustainability, local production, and a perfect fit for bodies of all shapes and sizes.
As a small business with a big guarantee, we support lifetime repairs and alterations on your Alpine Fit gear. We also offer free exchanges on all apparel until you find the 'fit' that fits you best, along with free returns within 60 days, minus the cost of shipping, should you find your gear does not perform as promised. Let us know what you need – we're here to help!
Frequently Asked Questions
Silver infused clothing are essential garments worn next to the skin to help regulate body temperature, wick away moisture, resist odors, and provide insulation during outdoor activities.
Silver infused clothing are usually made of synthetic materials such as polyester, nylon or natural materials like merino wool. Merino wool is a popular option due to its natural odor resistance and breathability. Recycled polyester is a great option due to being made from recycled plastic and providing quick drying and sun protection properties.
Silver infused clothing come in different styles, including long-sleeved tops, short-sleeved tops, tank tops, and leggings. Some base layers also come with additional features such as built-in sun protection, flatlock seams for comfort, and zippered pockets for storage.
When choosing a base layer, consider the activity you'll be doing, the weather conditions, and your personal preference for material and style. Look for base layers that fit snugly but not too tight, and consider features like moisture-wicking and odor resistance. It's also a good idea to choose base layers with UPF protection if you'll be spending time in the sun.
Not sure what you're looking for?
Finding your perfect fit is a good place to start. Click below to review our fit and style guide – comprehensive, but inviting.
Find My Fit