Description
Hiking leggings built for Alaska adventures! A first of its kind, these hiking leggings are made for rugged terrain while looking great. They tow the line of having the best hiking pants features and best hiking leggings features all in one. Abrasion resistant water repellent stretch hiking pant front panels combined with robust legging fabric & sturdy construction for trudging through forests in comfort. Featuring a large phone pocket on the side/back of the leg and a soft wide waistband with a drawcord for adjustability. 

Quick dry, abrasion resistant & water repellent front panels

Leg pocket for your smartphone

Drawcord for adjustability

Great for hiking, climbing, camping, backpacking bushwhacking and around town

Fits for your body shape



Made in USA
Fabric
Our Re-trace™ fabrics are made from recycled fibers. We strive to responsibly source materials and refine sustainable practices, products, and packaging. We are continually enhancing our commitment to the environment, driven by our love of the outdoors! The back of the leggings are made from a thick legging fabric called an interlock spacer for good coverage. This fabric is made from recycled polyester and recycled nylon for quick dry performance and abrasion resistance.
On the front, our stretch-woven adventure fabric is all-way stretch, made from nylon and spandex with a DWR treatment for hard wearing durability and the bonus of water repellency.
Fit
These are a pant/legging hybrid and designed to be form fitting, but not as fitted as a super tight legging. We recommend you select what size you "normally wear" in other outdoor active brands, and then pick which fit option resonates with you. About our fit options: Wild Iris Fit is designed for a more straight/square frame shape. Azalea Fit is designed for bodies with more volume in the hip than the waist. Refer to Your Alpine Fit size and fit guide for more info!
Specs
Fabric 1:
41% Repreve® Recycled Polyester
41% Repreve® Recycled Nylon
18% Lycra® Spandex

Fabric 2:
90% Nylon
10% Spandex
DWR

Weight: 9 oz (size M)
Made in USA
Customer Reviews
Love to Hike
These are the most comfortable leggings. They don't fall down or bunch up. Highly recommend them
07/16/2022
Robin D.

United States
Buy these pants!
I am curvy, demand pockets and must be comfortable. If I'm hiking anywhere that it is wet, I want to be dry. Pretty much impossible to please me. With all that said, I absolutely love these leggings. It was pouring rain on my hike today and not only did the material wick the water to keep it from the inside but somehow the outside stayed dry too. I was so pleased I invited strangers to touch them to share my enthusiasm and prove the effectiveness of these hiking pants. I have great rain pants but these are so versatile and can be worn no matter the weather. I would encourage you to consider a size up if you need a bit more flexibility, as they are designed to be snug. There is a tucked in drawstring to adjust the fit as well. The best part is finding an Alaskan designed product while supporting a great woman owned business. Thanks for a wonderful product Jen!
07/12/2022
Rosielani E.

United States
Great Fit for Small Waist & Big Quads
I have the XL Azalea Fit Bushwhacking Leggings. They are a great fit, big enough in the quads and with the adjustable drawstring it fits my waist. I have bigger quads/legs and a smaller waist which can make finding pants impossible, so these are a good solution. I have worn them backpacking, hiking, running, and for yoga. I have had them for a little over a month the only sign of wear is the fuzzing of the threads on the outside of the stitching down the leg. I wouldn't hesitate to buy another pair!
07/12/2022
Sheila B.

United States
Perfect fit!
I tried on so many hiking pants and there were the only ones that fit. Not only do they fit, but they fit like they were made for me! Thanks for making such a fine product!
06/29/2022
Amy L.

United States
Great Fit
Immediately comfortable for all day hikes!
06/15/2022
Iris F.

United States
My Favorite Pants
These are my favorite pants. I work in a remote fisheries field camp, and wear them ALL. THE. TIME. Even though my name is Iris, I wear the Azalea cut, and they fit so comfortably! The drawstring is absolutely clutch, and the mozzies not be able to bite through the fronts is really nice for net mending. I have two notes that I feel would make these pants even better. 1. either the drawstring being a different material, or the plastic slider being a bit stronger. With the current setup, the drawstring slowly slides to be longer and I have to re-tighten it regularly. 2. the pocket being just a smidge bigger, and maybe a little further up the leg. My phone fits VERY tightly, and I have to bend down to reach that far down my leg to get it. Both those notes said, these are still my favorite pants. I will continue to wear them obsessively, and see how long they last with my thunder thighs trying to destroy them, as they have with so many other pants in the past!
05/31/2022
Hannah W.

United States
Best leggings for comfort, style, and function
I have the Bushwhacking Leggings in Azalea and love how functional and stylish (yet comfortable) they are! The material is extremely high quality and durable, which is a rarity these days. You can use these leggings for hiking, and they're even great for just lounging around the house. If you're thinking about buying a pair, definitely go for it — you won't regret it!
05/13/2022
Bobby I.

United States
Totally awesome leggings
The draw string is the best part. The leggings never fall off. I love the fit of them. I could wear these every day!
03/30/2022
Visa C.

United States
Bombin' Bottoms
Love these! Great fit, large pocket, drawstring to seal the deal!
02/25/2022
Kristie

United States
In LOVE with these pants
First off, finding any pant in general that fits me is a tall order to begin with. Because of this, I always end up just wearing leggings. These pants have become my all time favorites now though! I got the Medium Azalea fitted pair and all I can say is WOW!!!. The curve they give for the hips and legs are amazing! The draw string on the waist is also a god sent as my waist doesn't match my hips and I need the ability to sinch it up to make it snug:). These are the first pair of pants I've worn that look like the ACTUALLY FIT ME. They also are just the perfect mix of statement and comfort. Every time I wear them I get compliments:). As for functionality, what can I say, they meet every need I could have for them! Need to work? Boom, put them on with a nice shirt. Want to go for a hike? No worries, your legs won't get beaten up by branches or other pokey things that like to attack you when you go outside. Want to lay around on the couch and binge a show? Perfect, just put a hooded on with it and your set! Is it raining and need to walk the dog? No worries as your pants will wick away most the rain and be dry within minutes of being back inside. Will HIGHLY RECCOMMEND these pants to anyone that will listen. I will be ordering more so I can have a few in rotation:).
11/27/2021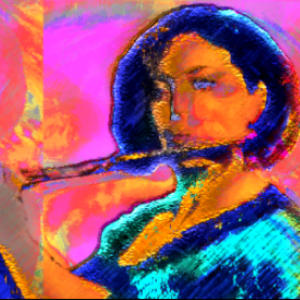 SS
Sarah S.

United States
Super duper hiking pants!
Love these, not restrictive at all— fit is perfect. Love to have the options for different body shapes. Excellent customer service, too!
10/08/2021
Karissa G.

United States
Must have a pair!
These are the perfect pant for hiking in Alaska. The tough material on the front is amazing it is tough but soft and flexible. The pocket on the back is perfectly placed. I got the straighter size not the curvy and I think the waist fits perfectly. I do have an issue that I have in all my pants is the tightness of the thighs. It is just a little tight but because the material is stretchy they work great.
08/20/2021
jamie h.

United States
Best pants ever
I wear these all the time, hiking, camping to work and yes bushwhacking. I always feel great and put together. The phone pocket is awesome. I'm 4' 11" and Alpine Fit hemmed them to fit my short inseam, amazing! These pants are worth every penny I own two pairs.
06/23/2021
Anna P.

United States
LOVE these!
The pants are so comfortable and durable! Worth the investment!
06/21/2021
Richelle J.

United States
I Need Ten Pairs
Best pants ever! I hiked in the rain in them this weekend. They were incredibly comfortable and then dried almost instantly. The draw string makes sure they always stay up and the pocket on the side is perfect sized for a phone (a feature that deserves ten stars just by itself).
06/21/2021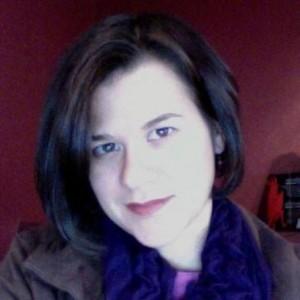 KV
Kym V.

United States
Fabulous Hiking Pants
Love these! Fit is perfect. I've worn them hiking and fishing several times already. They've kept me dry in light rain. Perfection!